NMS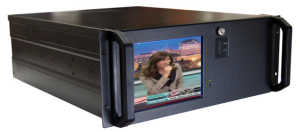 NMS IP-TV is as digital audio/video delivery system using IP protocol. Owing to wide broadband availability, audio/video content can be delivered utilizing already established Internet infrastructure. Video on Demand and live television are easily streamed over packet-based networks, providing reduced cost of ownership and initial equipment investments. Picture quality and resolution is only limited by available bandwidth.
IP television services can be classified in following groups:
Live feed with or without interactive features
Simple time shifting in fixed steps or to the start of show
Video on demand (VOD). Video catalogue separate from live show programming.
According to this concept, NMS consists of following parts:
Content sources (Public frovider IP feed, video archives, satellite receivers)
Steaming servers
Encoder servers for transcoding
Content Delivery Network (CDN)
End-user devices (Tablets, mobile phones, smart TVs, Set-top boxes)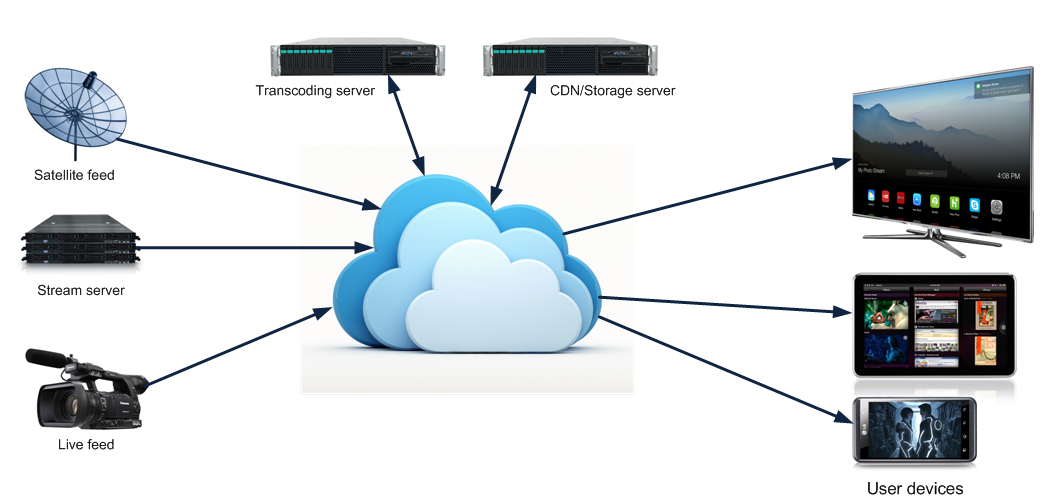 Additional modules:
Media Asset Management. The module includes the functions below:

Provide workflow engine to fulfill content loading, audit and publish;
Store media metadata;
Support multiple media objects, such as VOD, serial, MP3, AD, etc;
Accomplish category management to media content.

EPG Management. EPG customization, EPG template distribution and EPG group management.
Resource Management. The functions include resource assignment and release, such as storage of resource, streaming resource.
Terminal Management. STB capability management, STB version management, STB life cycle management, STB information management, STB automatic updates, STB status monitor and control, STB log management.
Billing Management. Provide three kinds of billing methods: monthly payment, payment per view and charge by traffic; and incorporation with discount policies, it supports two kinds of charge mode: prepaid and postpaid.
User Management. Manage user information and maintain service order relationship.
Portal Management. It provides a unified portal for subscriber, SP and carrier.
Service Management. Perform the centralized management and maintenance for SP. IPTV service platform provides service application, service approval, service provisioning and service information query, etc.
Customer Service. It provides a unified WEB interface for Call Center Agent. Call Center Agent logon web to deal with users' complaints and accomplish various services operation.
Statistical and Analysis. The module is designed to achieve statistical functions for carrier to analyse operation status so as to make the better business decision.
Authorization and Authentication. It executes user authentication and issues service list, and accomplishes service authentication while user orders the service.
CP/SP Management. Manage the information, life cycle and content of CSP introduced to IPTV system. Make statistic and rand the service development for SP. Provide operating data of CSP/SP.