Call-Center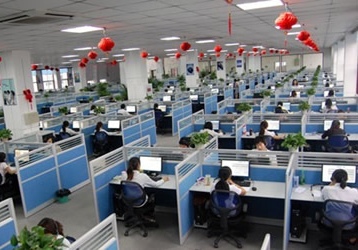 If your business is based on handling a flow of client requests, then Call-Center is essential to you. To provide the best client support possible, you need to solve essential tasks such as:
Minimizing task resolution time
Optimizing incoming call flow
Integration of existing CRM system
Call recording
Real-time call monitoring and call barging so that only operator hears what the manager says
Caller details display based on CRM queries
One of the important aspects of running a call centre is performance monitoring. Such features are usuall availible as expensive addons in our competitor products. Because of that many customers forgo it and operate a call centre in the blind without having concrete, measurable metrics.
All these and many more problems are easily solved by using Asterisk IP PBX. Asterisk developement is mostly financed by Digium, which also produces Voice over IP hardware and is therefore very interested in spread of Asterisk. Owing to its' modular architecture, Asterisk can be reconfigured by adding and removing modules, therefore providing efficient resource use and security.